Regular price
₱450.00 PHP
Regular price
Sale price
₱450.00 PHP
Unit price
per
Sale
Sold Out
This premium California white sage purifies the environment and even treats illnesses such as flu. After all, it is known to have an antibacterial property that clears the bacteria in the air when burned.
Widely used as an herb in the kitchen to add aroma and flavor, burning sage is also considered one of the oldest rituals for cleansing a place or a person's energy, and getting rid of unwanted entities and negative energy in a specific space.
Native Americans consider this herb white sage (salvia alpina) as the sacred sage because they have used it for hundreds of years as the main herb for a cleansing ritual known as smudging.
⚠️ IMPORTANT:
- This product CANNOT be returned or exchanged.
Details
READY TO SHIP IN: 2 days
TYPE: Sage (salvia alpina)
DIMENSIONS: 4" x 2"
WEIGHT: About 0.1kg
RECOMMENDATIONS:
Best used for smoke cleansing ritual to get rid of negative energy and bad vibration on yourself, your home, or any space. It is commonly done before or after moving into a new house, before yoga practice, and while meditating.
Find a quiet spot where you can place yourself in a meditative state. Make sure that all the windows and doors are open so that the negative energy can find its way out.
Light one end of the bundle stick for 10-15 seconds using a lighter, match or white candle. Carefully allow the flame to go out so that the tips of the dried leaves are smoldering slowly, and let the smoke build up. You can blow on the end to release more smoke but keep your face far away (at least two feet), because it's typical for little sparks of ash to break off and you don't want them flying in your face.
You may recite your own protection mantra and intentions out loud or within yourself. Proceed by waving the sage around — counterclockwise to get rid of negative energy, or clockwise to welcome positivity. You may go around your space starting from the door entrance and continue by going counterclockwise until you have cleansed every corner of the area. 
Leave the sage stick on a holder and let it burn until it's put out. Repeat your protection mantra. Once done with the ritual, always discard the ashes by burying them or by throwing them down the drain.
DISCLAIMER: Product colors may slightly vary due to differences in photographic lighting or monitor settings on your screen.  Each sage stick is also assembled by hand so there might be some slight variation in dimensions and weight.

Storage & Warning
Use an abalone seashell, incense holder, or fireproof container of your choice for the collection of ashes.
Never leave a burning smudge stick unattended.
Not for human consumption.
Store sage sticks in a cool and dry place.
Please also note that healing and other types of energy work are not to be considered a substitute for conventional medicine. If you have a serious health issue, you should consult your doctor and make the complementary healing part of a complete healthcare program.
SHARE
View full details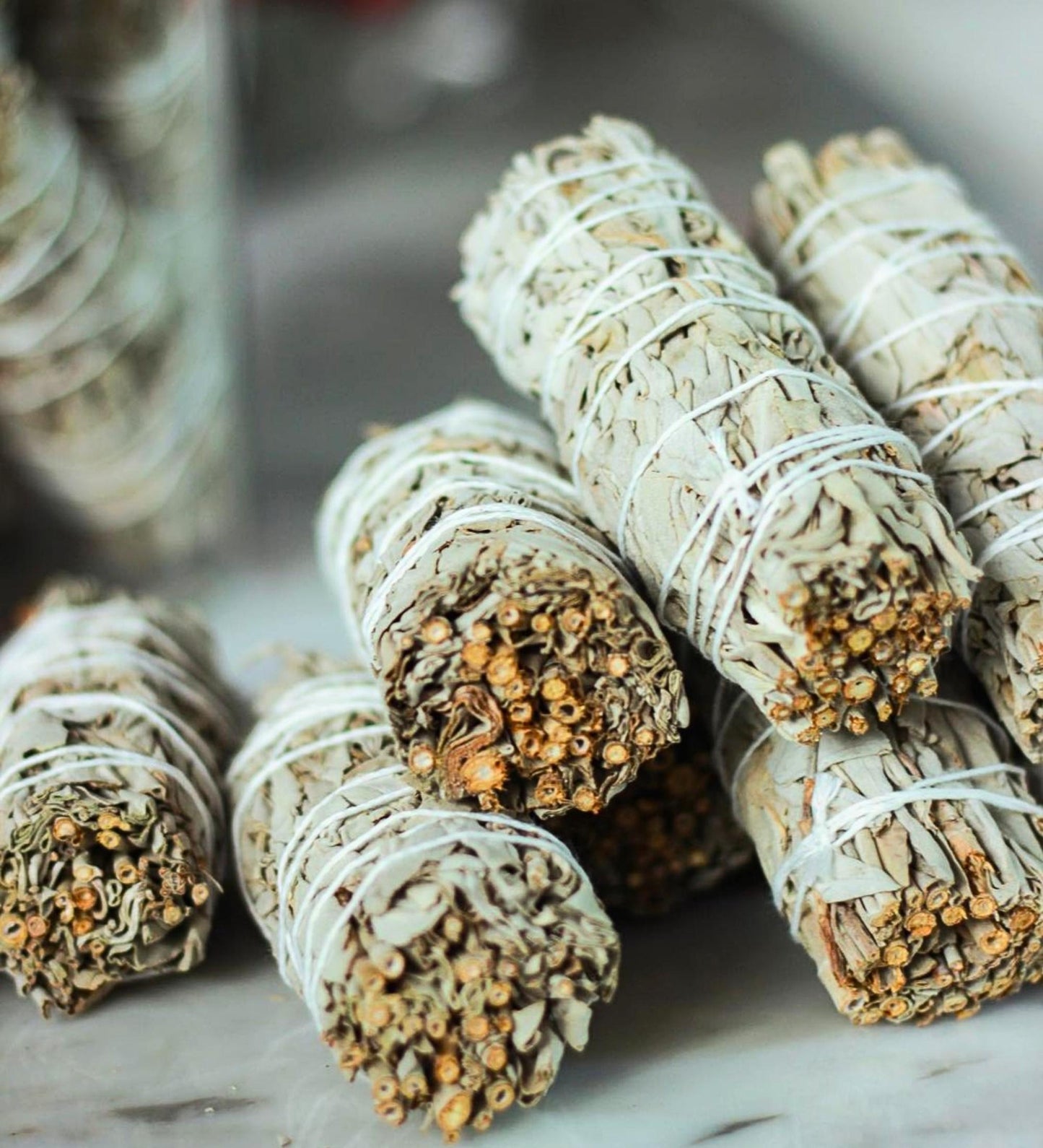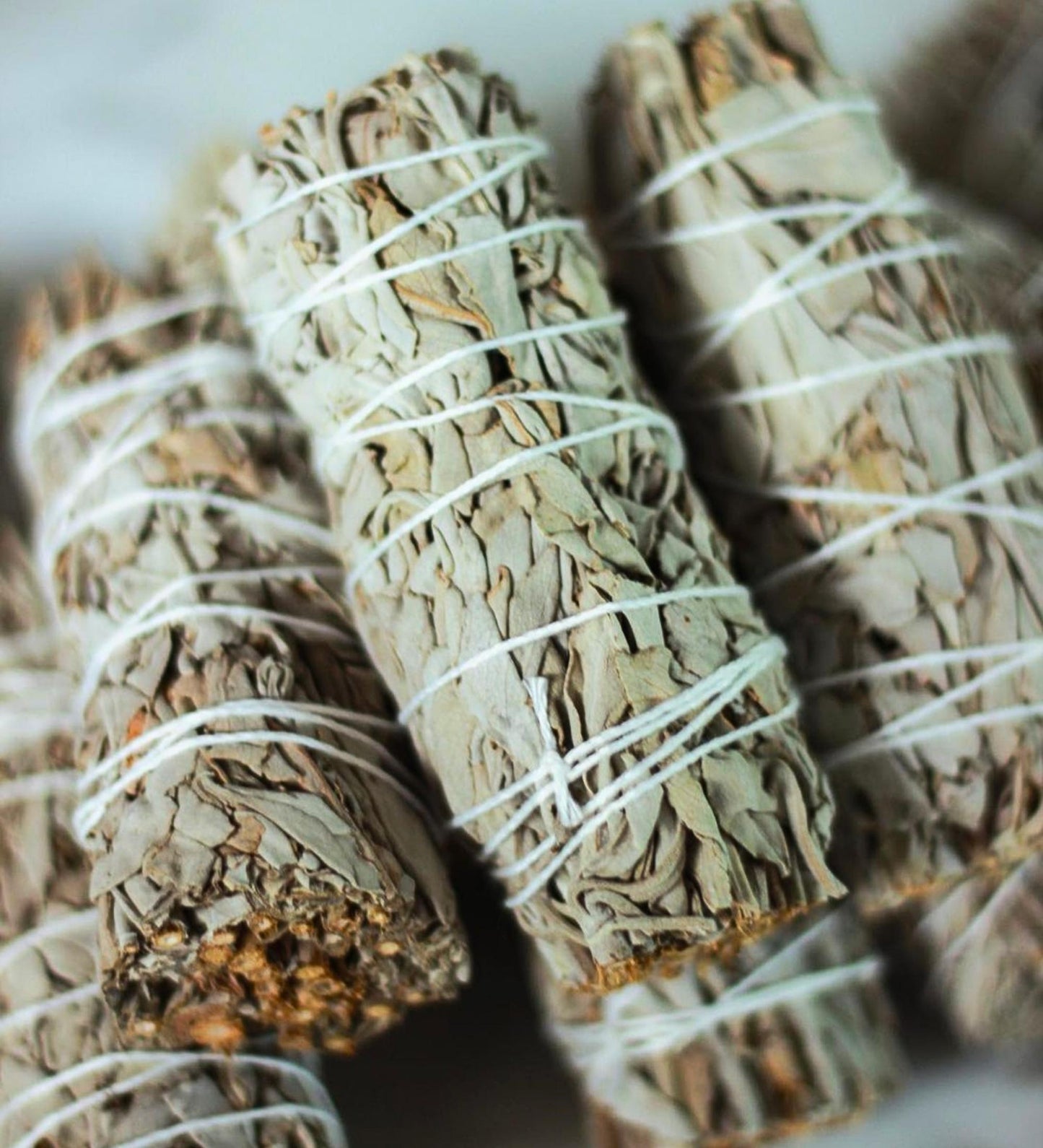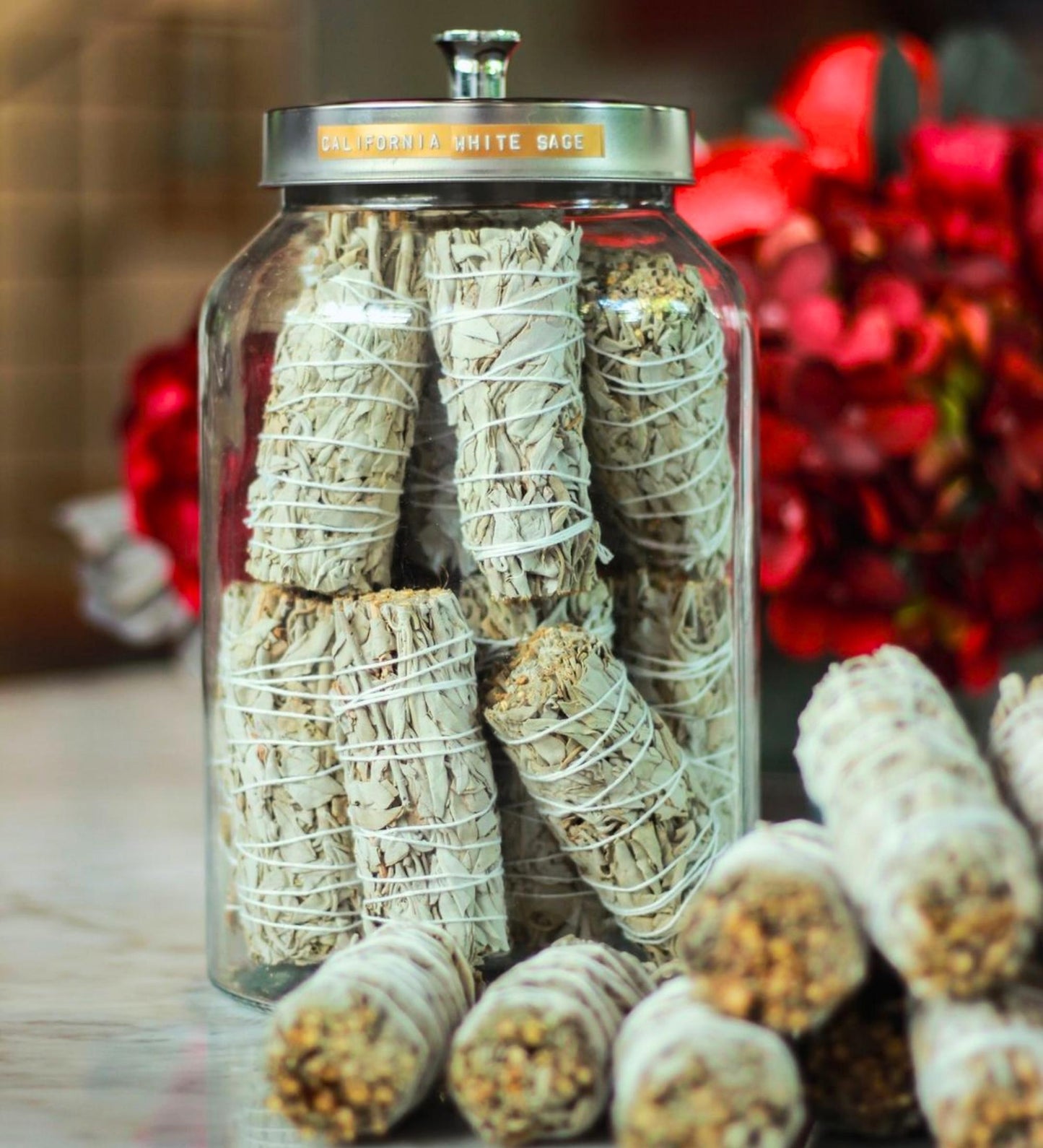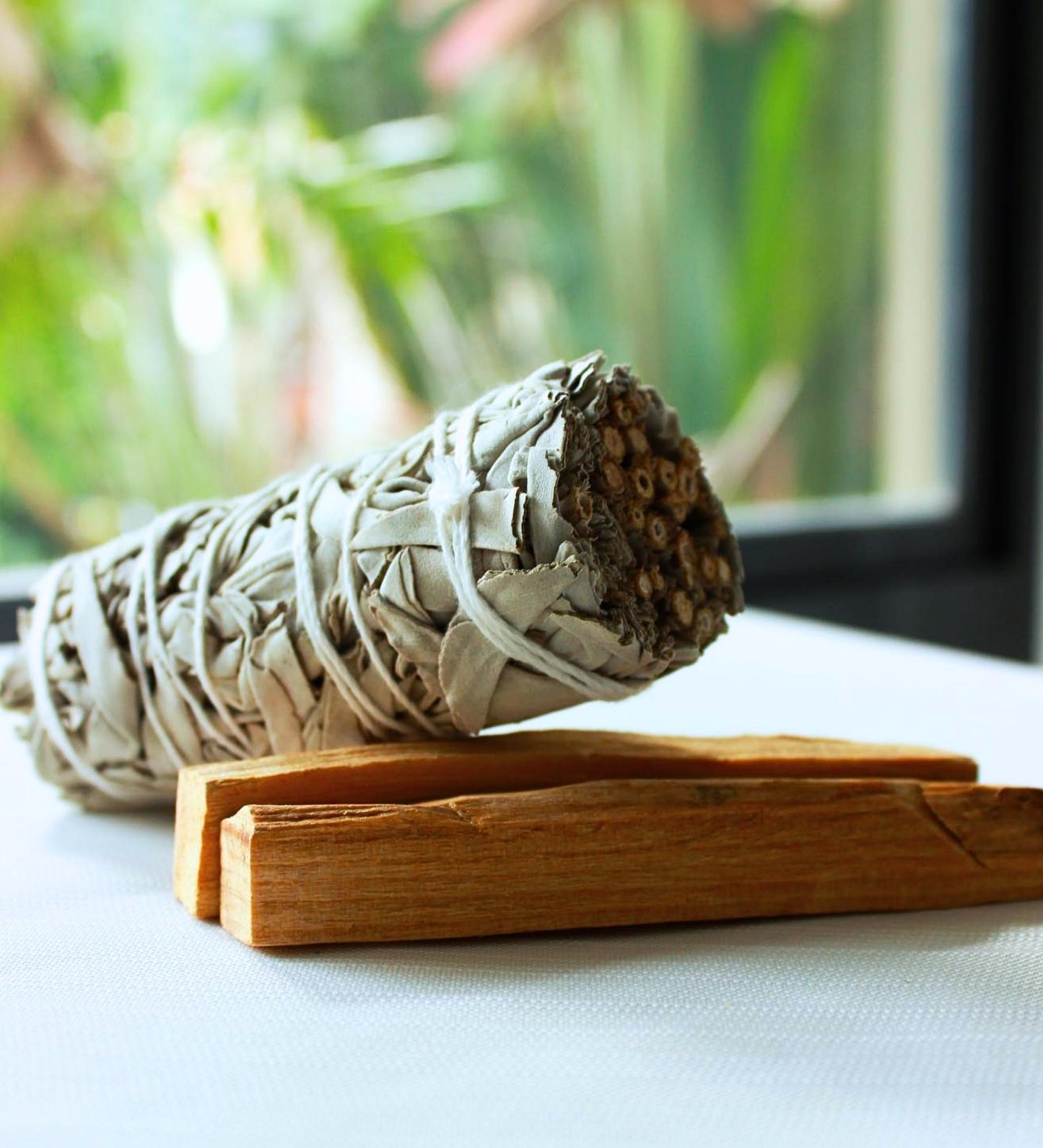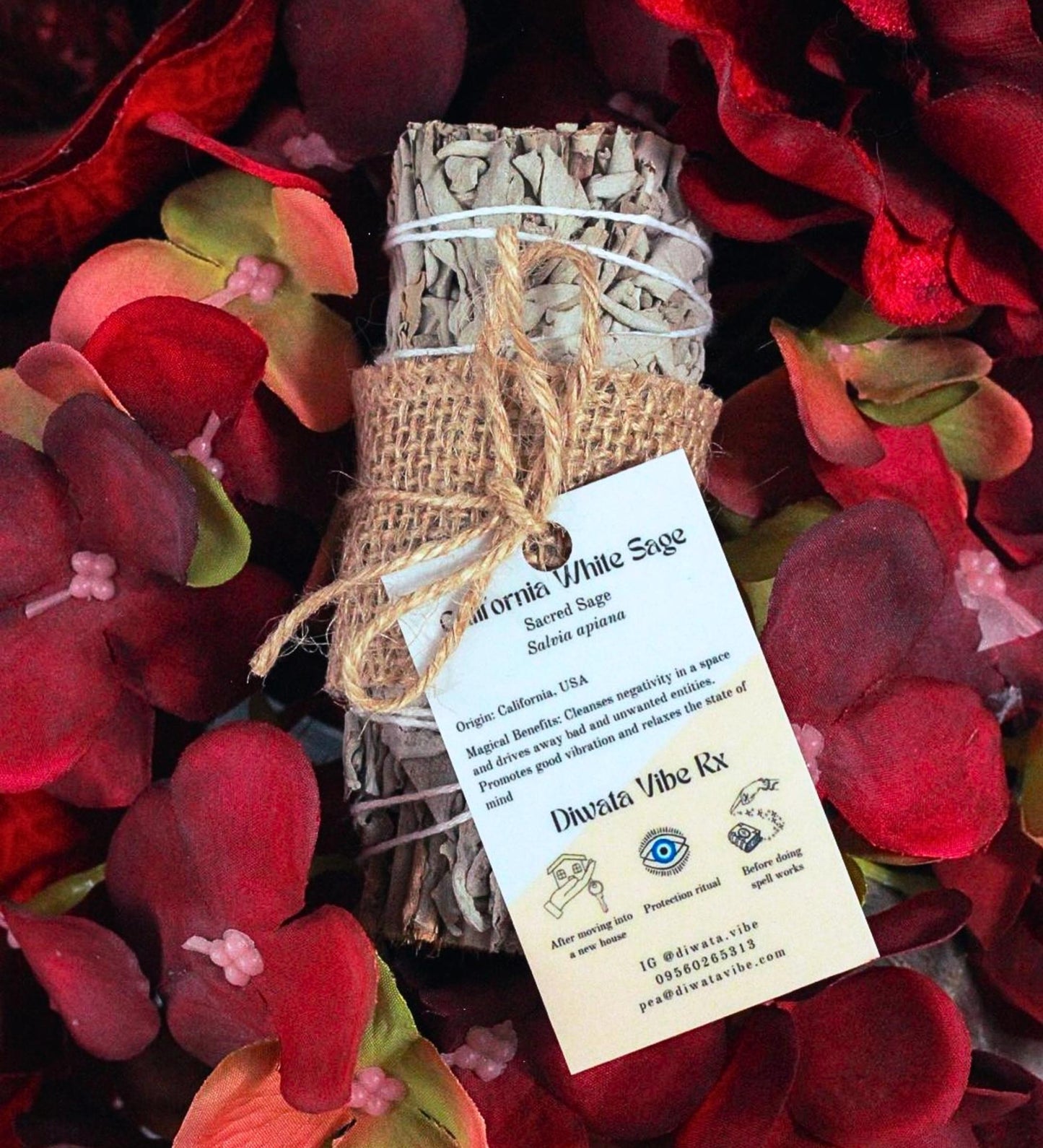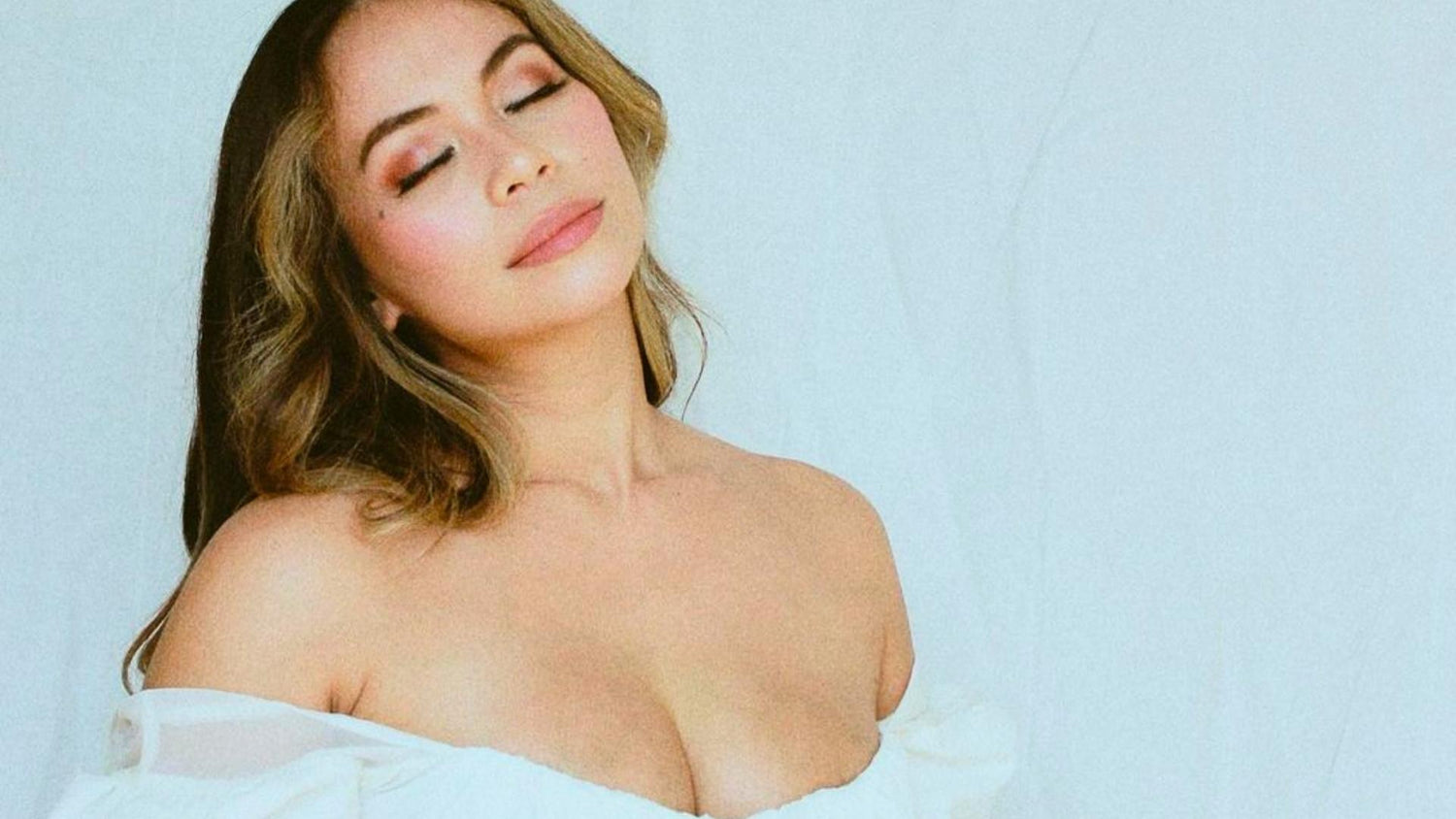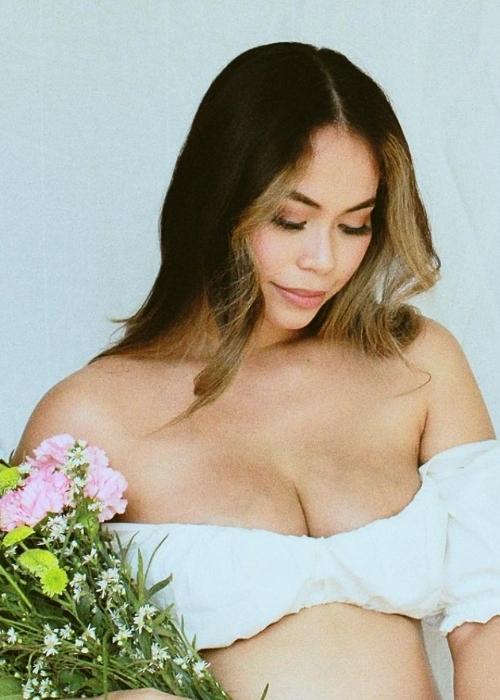 Pea Ajan is the intuitive channeler and tarot reader behind 'Diwata Vibe', a community that aims to hold a space for people who find themselves diving deeper into their spiritual journey.
With various consciously-crafted and ethically-sourced sage sticks, she intends to share and bring light and love within anyone.
Shop Pea's products
Shipping Policy

NCR: 2-3 working days / Other Areas: 3-10 working days / Int'l: 5 working days to 2 weeks (shipping cost is calculated at checkout; see here for more info).

Likhaan Guarantee

Your purchase is covered by our Likhaan Guarantee: authenticity, secure checkout, and money-back assurance. For more information, see here.

Likhaan Rewards

Make the most of your purchase and join our loyalty program! With every purchase, you get to earn points for unlocking exciting rewards.