Regular price
₱5,000.00 PHP
Regular price
Sale price
₱5,000.00 PHP
Unit price
per
Sale
Sold Out
Required Details
— Preferred size (starts at 5" x 7")
— Number of paintings that you require
— A draft will be shown to you before coloring and you are allowed 1 revision
— Any other requests or specifications you might have
⚠️ IMPORTANT:
— The photos shown are samples of Cristeta's previous works.
— As it is made-to-order, it CANNOT be returned, exchanged, or refunded.
— Lead time of about 2 weeks after you place the order.
About Cristeta

Cristeta Sison began her artistic journey with a monochromatic perspective, stemming from an early setback in a childhood drawing contest. However, a turning point in her 5th year of elementary school ignited a passion for art, as she discovered the joy of recreating her favorite anime characters.
Over the years, her canvas has transformed into a vibrant tapestry, intertwining her personal experiences and emotions. A pinnacle of her artistic journey is the piece titled "Nami's Fallen Leaves," a representation of her personal growth and cherished memories of her first solo trip to South Korea during autumn.
Beyond the strokes of her brush, Cristeta embodies the ethos that an artist has the power to touch hearts and illuminate lives. She champions the essential role of art in our world, believing in its capability to inject color into the grayscale moments of life.
SHARE
View full details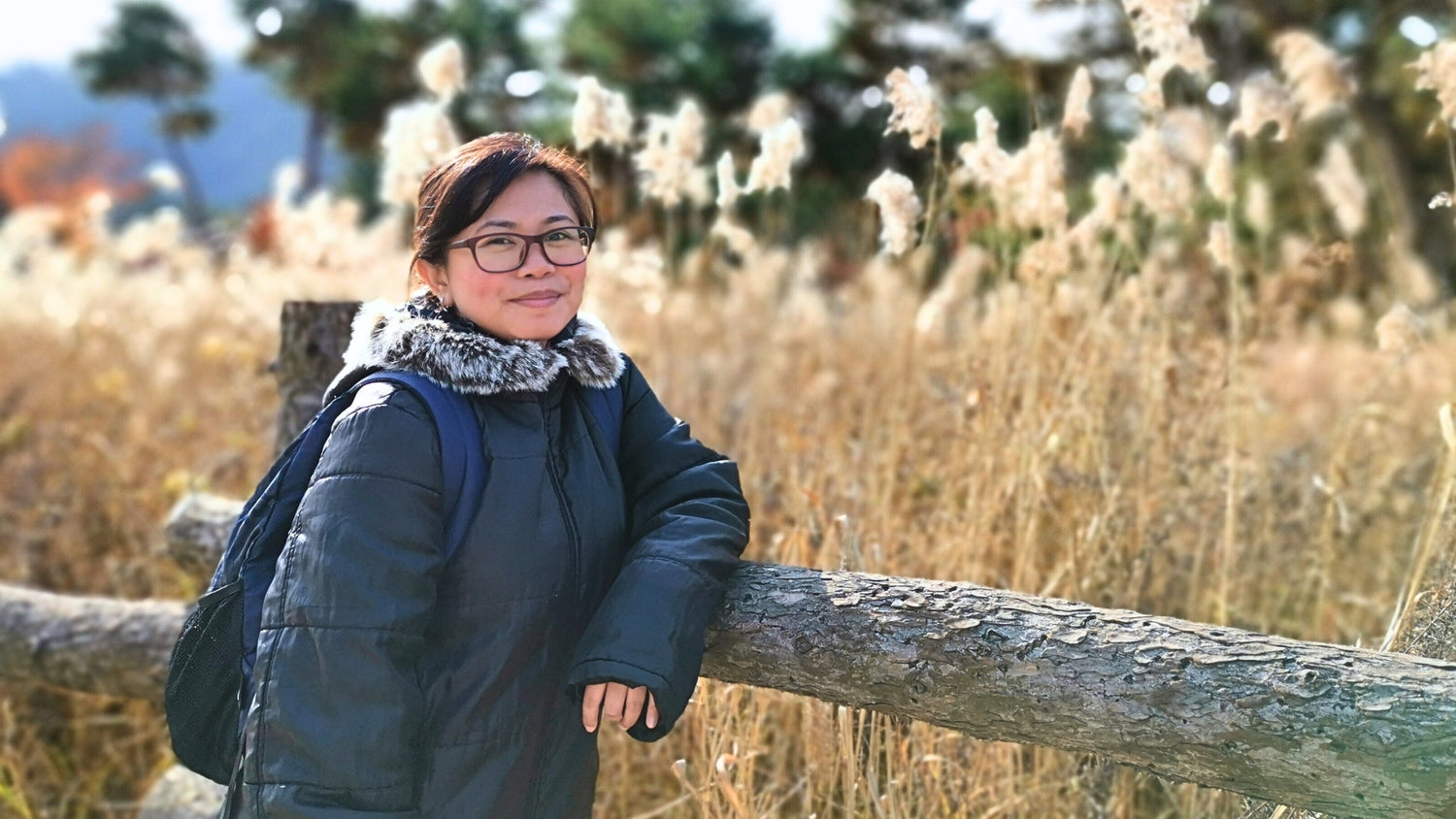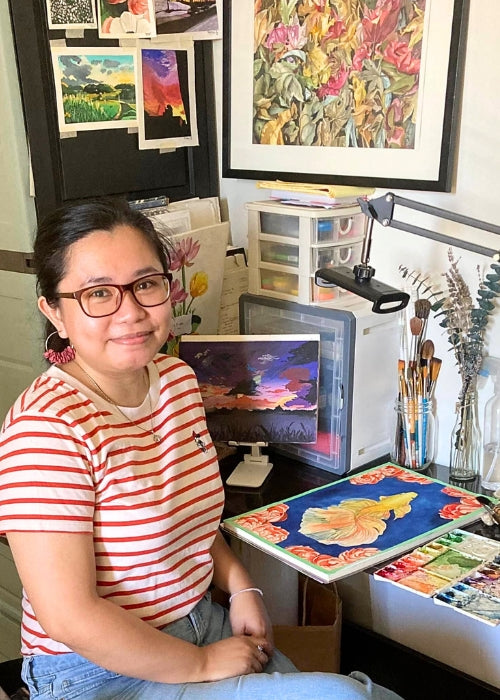 Cristeta Sison once viewed the world through a monochromatic lens, an outlook shaped by early hesitations towards art due to a childhood contest setback. Today, she's a transformative artist, channeling her love for anime and her personal experiences into vivid canvases that aim to bring color to life's black and white moments.
With a seminal work titled "Nami's Fallen Leaves" symbolizing both her personal and artistic evolution, Cristeta continually seeks inspiration from floral symbolisms, landscapes, and her emotions. Beyond her tangible art, she holds a deep belief in the artist's power to touch hearts, awaken souls, and brighten lives.
Shop Cristeta's works of art
Shipping Policy

NCR: 2-3 working days / Other Areas: 3-10 working days / Int'l: 5 working days to 2 weeks (shipping cost is calculated at checkout; see here for more info).

Likhaan Guarantee

Your purchase is covered by our Likhaan Guarantee: authenticity, secure checkout, and money-back assurance. For more information, see here.

Likhaan Rewards

Make the most of your purchase and join our loyalty program! With every purchase, you get to earn points for unlocking exciting rewards.