Regular price
₱3,000.00 PHP
Regular price
Sale price
₱3,000.00 PHP
Unit price
per
Sale
Sold Out
Breathe life into your spaces with Marvin Conti's Studio Habil creations : living wall art pieces, bespoke moss terrariums and installations.
Required Details
— The kind of creation you desire: wall art installations or terrariums
— Preferred size (for big installations, price starts at Php 22,000 per square meter)
— Number of pieces that you require
— Design concept
— Frame shape
— Color or finish
— Any other requests or specifications you might have
⚠️ IMPORTANT:
— The photos shown are samples of Marvin's previous works.
— As it is made-to-order, it CANNOT be returned, exchanged, or refunded.
— Lead time of about 2 weeks after you place the order.
About Marvin

Inspired by the Latin word "habilitate," denoting ability and skill, Marvin Conti celebrates the legacy of makers—designers, artisans, and creatives—who have influenced and supported his journey. At the heart of his brand, Studio Habil is a dedication to Filipino craftsmanship, an ambition to redefine handmade interpretations, and a vision to inspire future generations of artisans.
From the early days of balancing Studio Habil as a side hustle with his corporate commitments, Marvin's passion for moss art transformed his hobby into his primary focus. For him, the creation process is a journey of rediscovery, representing both his love and the essence of his work.
Today, Studio Habil specializes in living wall art pieces—bespoke moss terrariums and moss wall installations that require zero maintenance in indoor spaces without direct sunlight. Using preserved mosses imported from Hong Kong, each piece is treated with non-toxic vegetable glycerin, ensuring the moss remains as vibrant and soft as in its natural state.
Biophilic design is also integral to Studio Habil's ethos, as it resonates with our inherent need to connect with nature. In today's fast-paced urban settings, where we spend 90% of our time indoors, biophilic designs not only create a comfortable habitat but also foster an emotional bond with our surroundings. Through Studio Habil, Marvin aims to bridge this connection, transforming spaces with nature-inspired art that touches the soul.
SHARE
View full details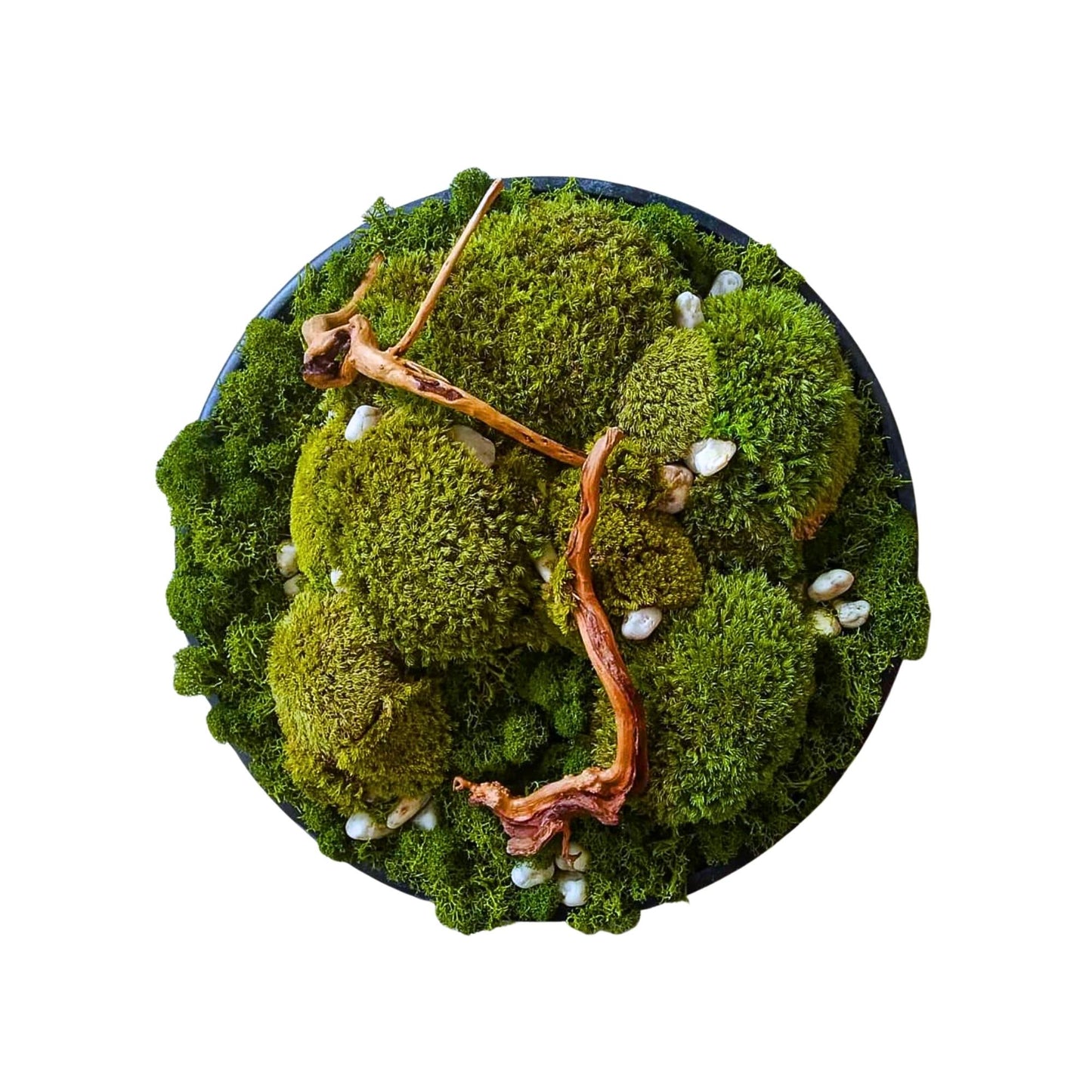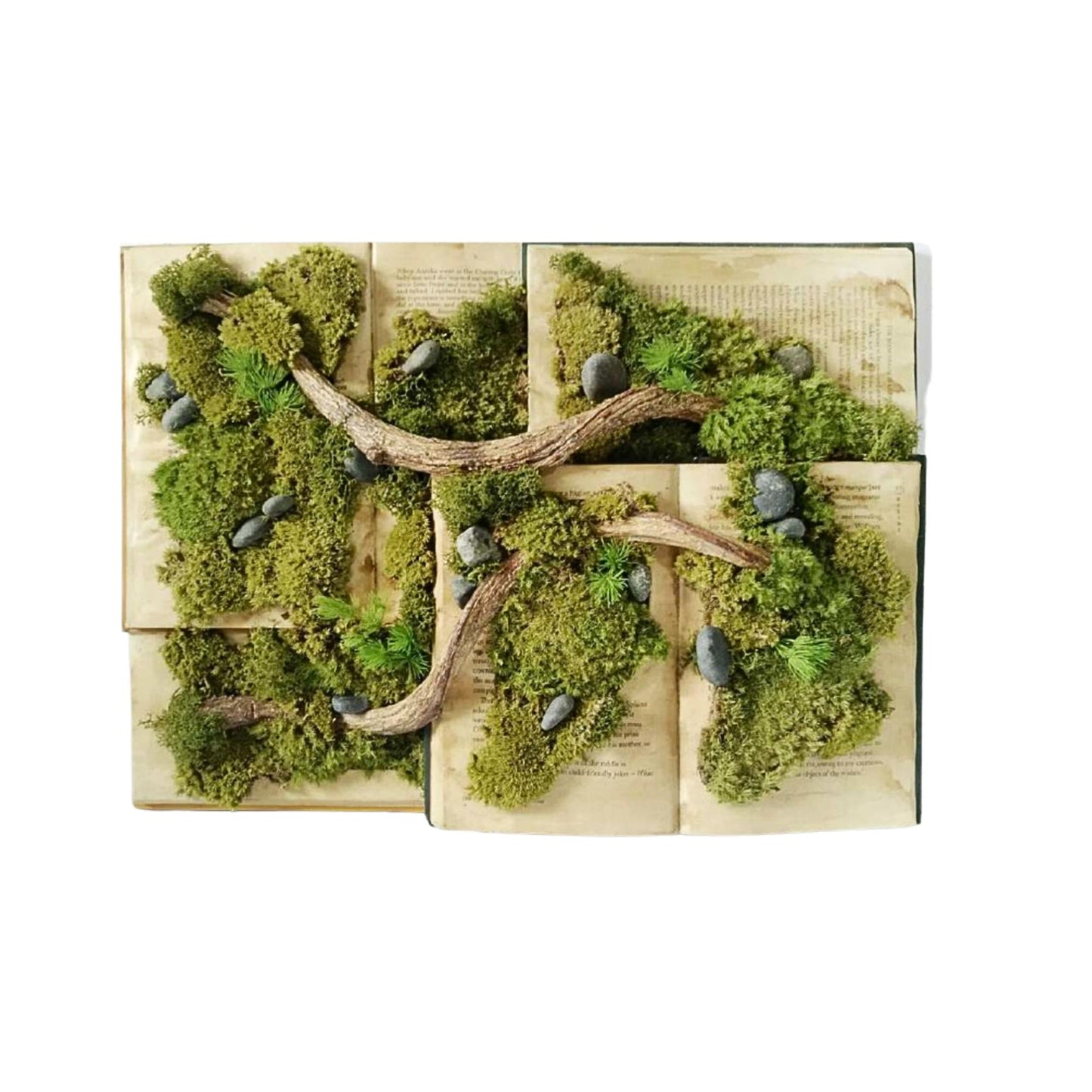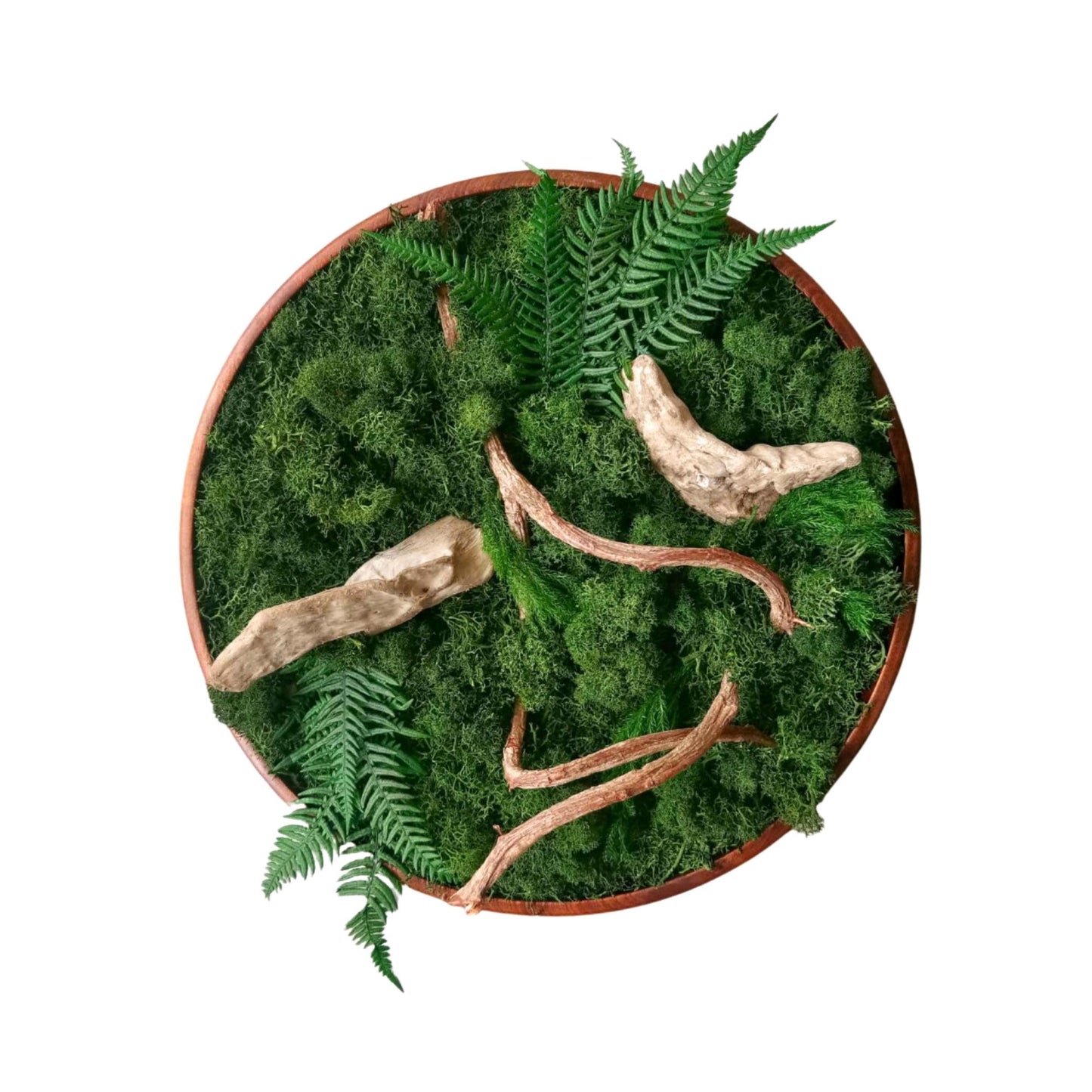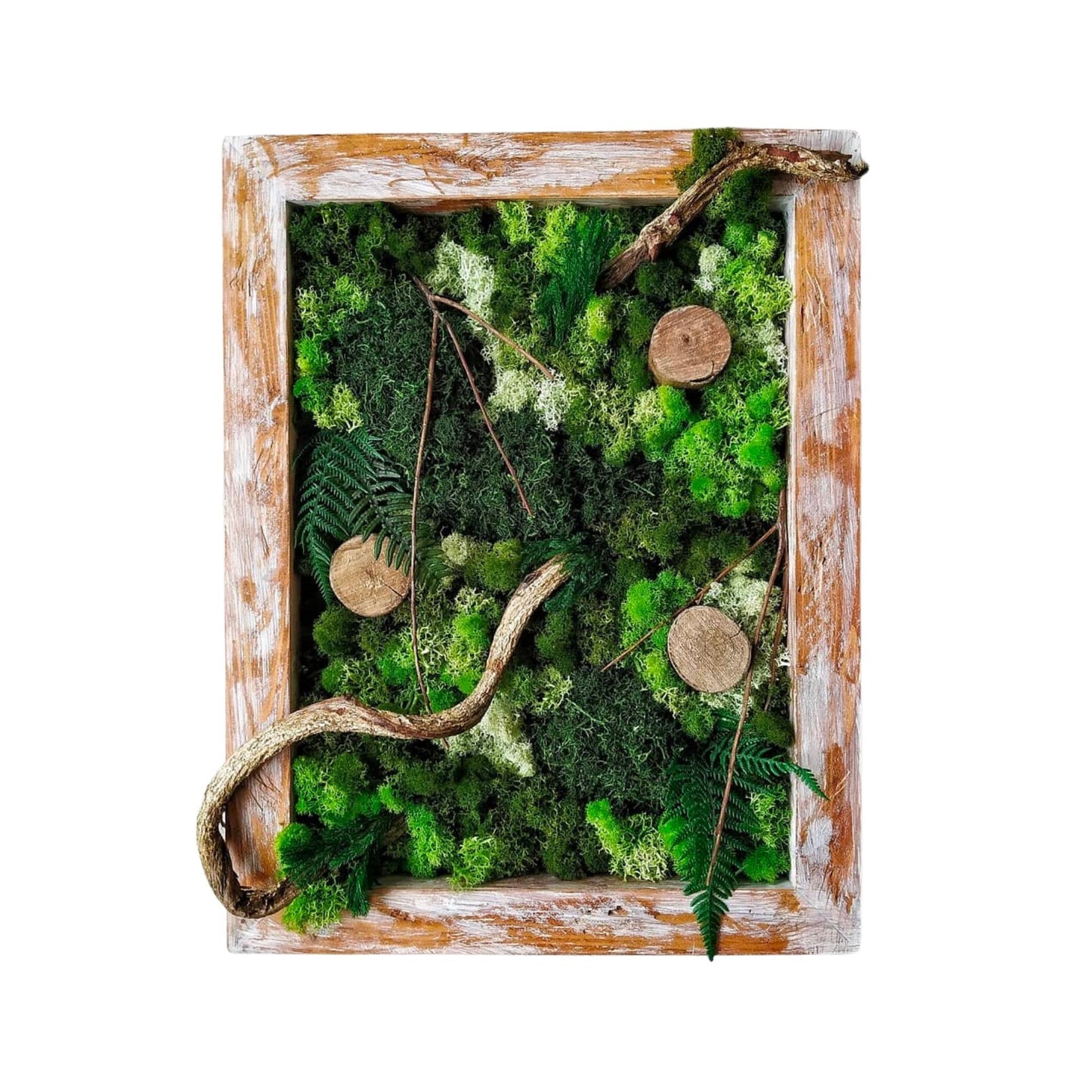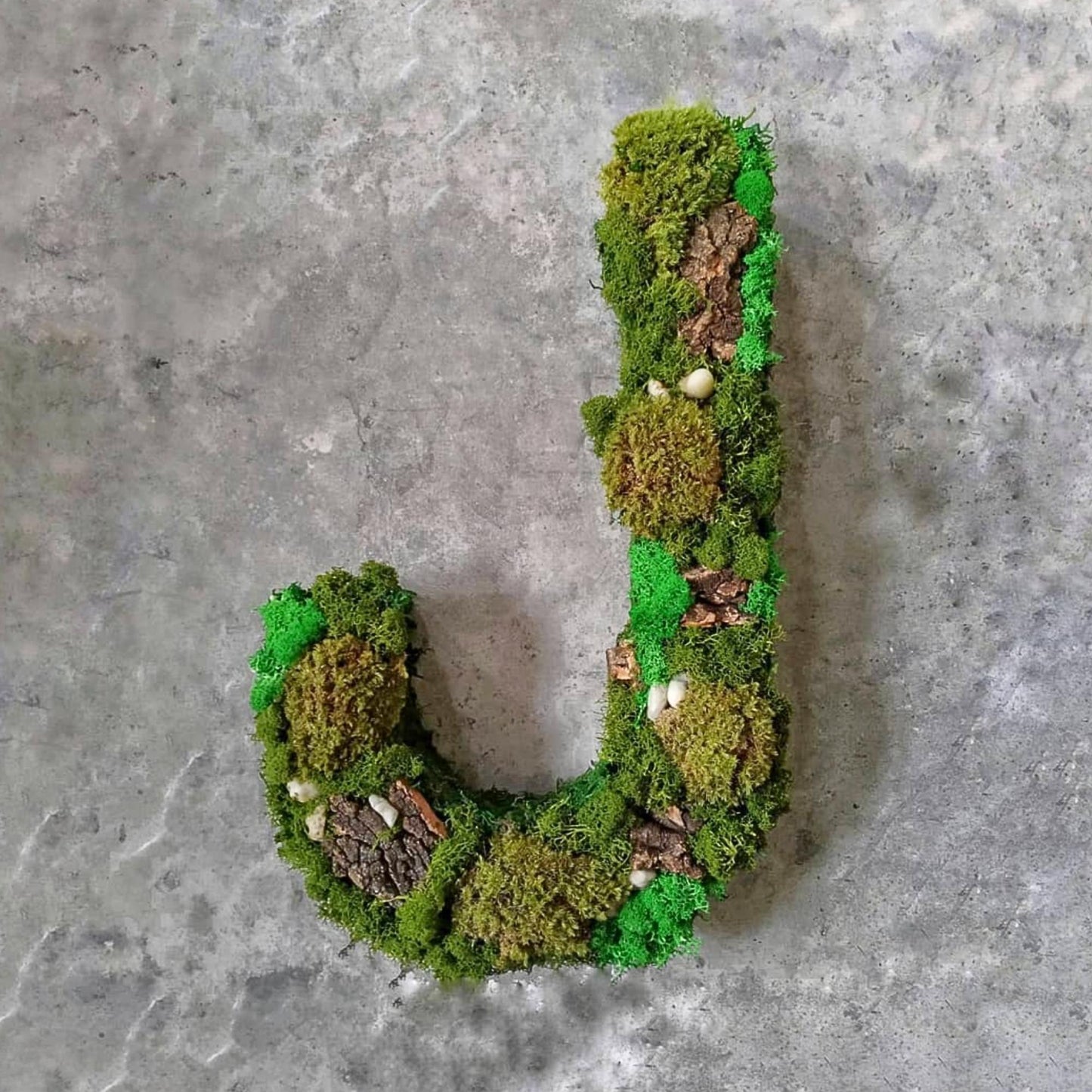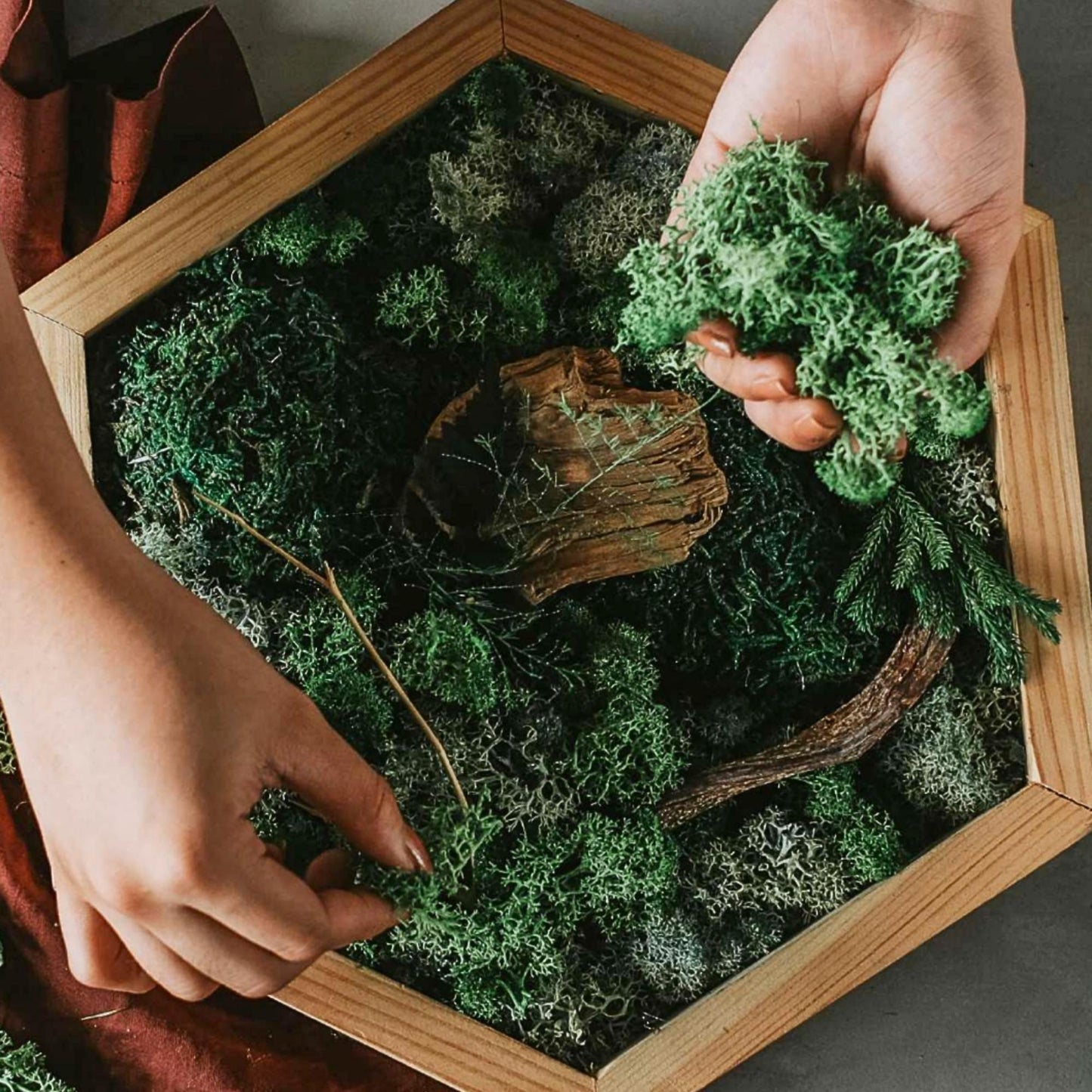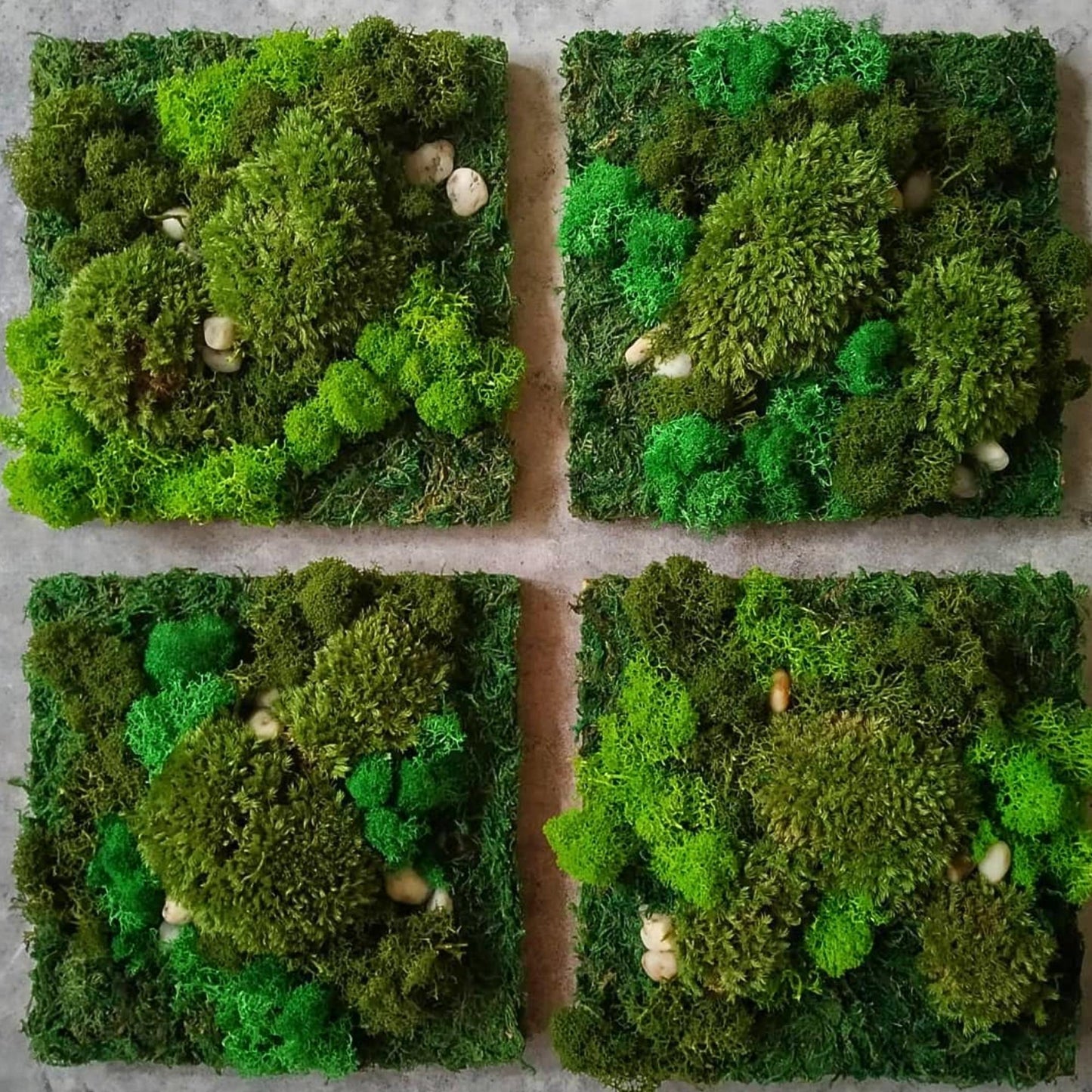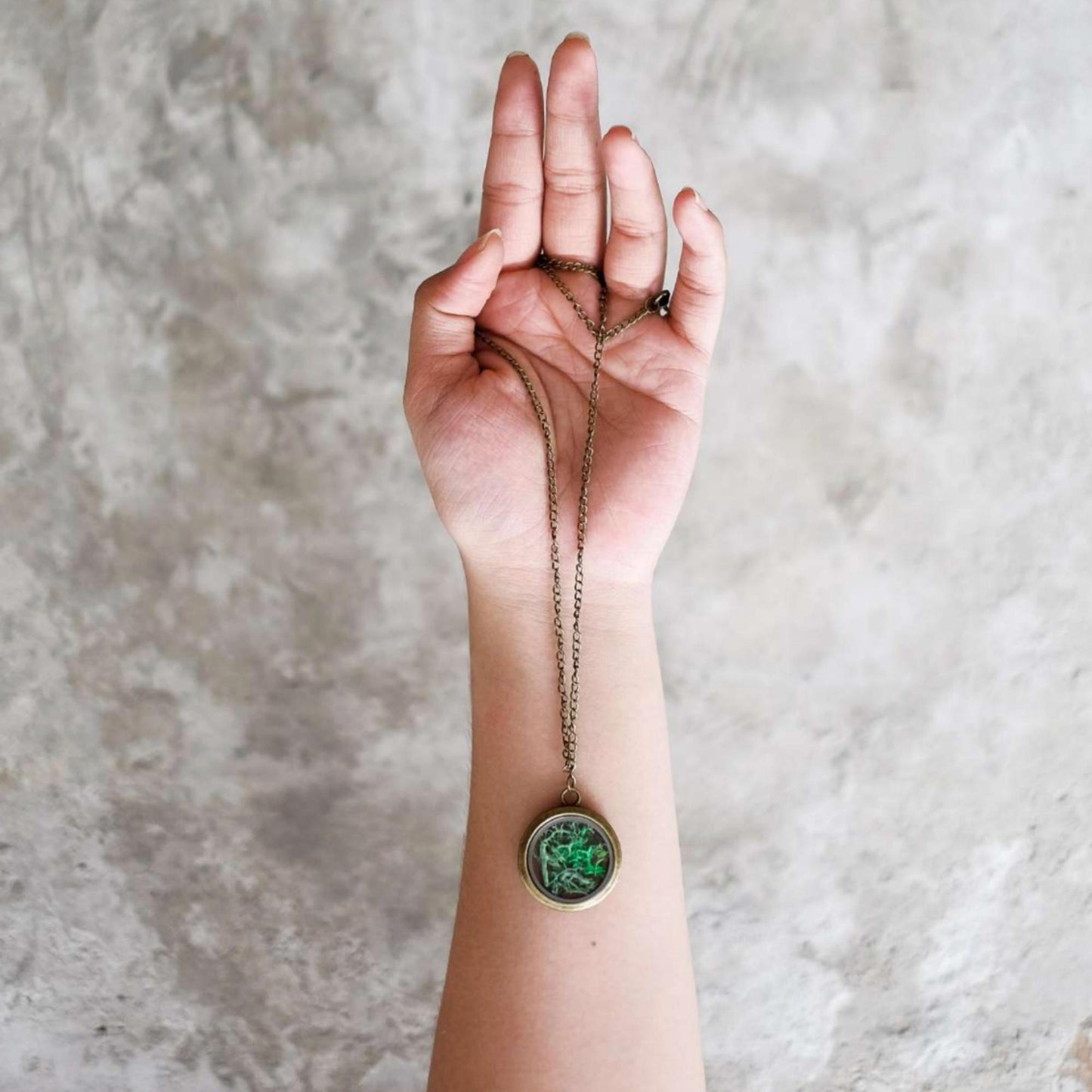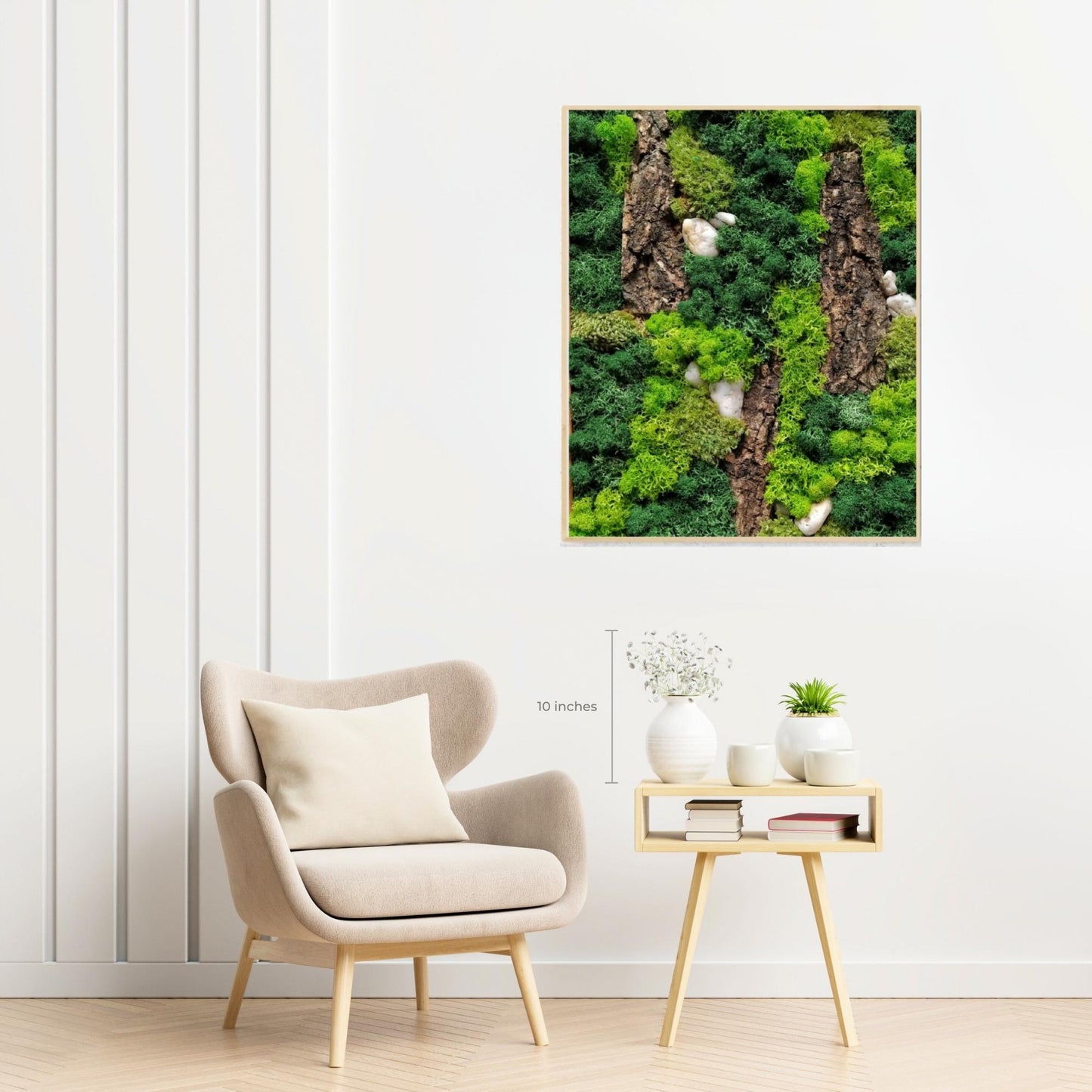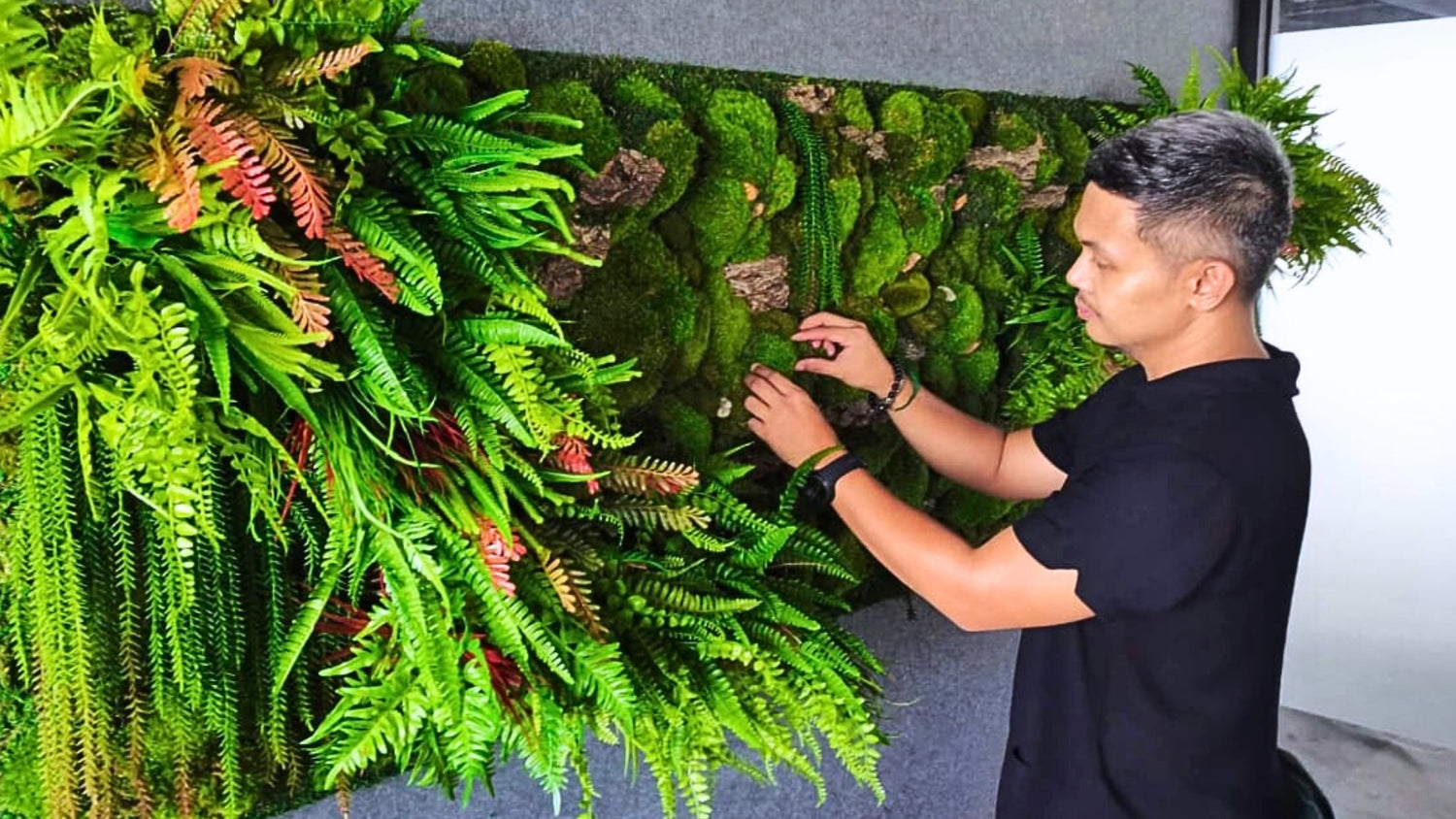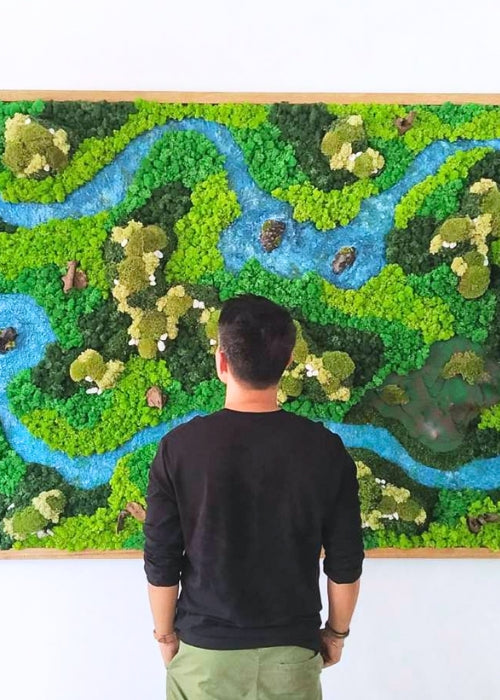 Drawing inspiration from the Latin "habilitate," which signifies ability, Marvin Conti pays tribute to the artisans and creatives who've shaped his path. At Studio Habil's core is a passion for Filipino craftsmanship, aiming to revolutionize the perception of handmade art.
Starting as a side hustle, Marvin's love for moss art soon became his mainstay. To date, he offers living wall art pieces, bespoke moss terrariums and installations, crafted using moss preserved with non-toxic vegetable glycerin. Embracing biophilic design too, Marvin emphasizes our innate connection to nature, especially crucial in urbanized settings. Through Studio Habil, he seeks to harmoniously integrate nature into modern spaces.
Shop Marvin's pieces
Shipping Policy

NCR: 2-3 working days / Other Areas: 3-10 working days / Int'l: 5 working days to 2 weeks (shipping cost is calculated at checkout; see here for more info).

Likhaan Guarantee

Your purchase is covered by our Likhaan Guarantee: authenticity, secure checkout, and money-back assurance. For more information, see here.

Likhaan Rewards

Make the most of your purchase and join our loyalty program! With every purchase, you get to earn points for unlocking exciting rewards.